Welcome to FREE-online.org.uk, the web resource that accompanies 'FREE'. This student resource is for seekers and sceptics who want to explore the message of Jesus with an open and adult mind. We want to answer your questions about 'Mark' and to tackle the big questions of life.
free gift: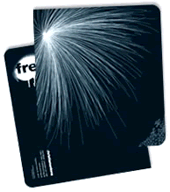 We're giving FREE away on university campuses all over Britain. To order your copy click here
Free Thinking
Life throws up many awkward questions that are so easily repressed and pushed to the side. Here is an opportunity to stop, reflect, and to examine our own belief-system.
Why isn't 'good enough', good enough for God?

John Chapman started getting invitations to events where the gospel was explained, after his high-school friend became a Christian. It was at one of these... more...

The Empty Tomb: Fact or Fiction?

Dr William Lane Craig, PhD, first heard the message of the Christian gospel and yielded his life to Christ at the age of sixteen as a junior in high school.... more...

"I'm not the religious kind."

Revd Canon Dr Michael Green became a Christian at 16 after a fairly wild past through the personal ministry of Richard Gorrie. His faith was nourished at... more...