Welcome to FREE-online.org.uk, the web resource that accompanies 'FREE'. This student resource is for seekers and sceptics who want to explore the message of Jesus with an open and adult mind. We want to answer your questions about 'Mark' and to tackle the big questions of life.
free gift: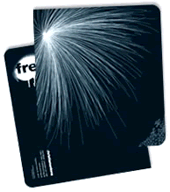 We're giving FREE away on university campuses all over Britain. To order your copy click here
Free Thinking
Life throws up many awkward questions that are so easily repressed and pushed to the side. Here is an opportunity to stop, reflect, and to examine our own belief-system.
God is... creator

Howard Taylor has lectured in Philosophy of Science and Religion and in Moral and Social Philosophy. The argument from design contends that the natural... more...

Why does biology still need a creator?

Download the Powerpoint presentation that accompanies this talk [4.0 MB]. © Bernard Palmer 2006 Source: This talk was originally given... more...

Is the Old Testament historically reliable?

Is the Old Testament historically reliable? Prof. Kenneth A. Kitchen is Personal and Brunner Professor Emeritus of Egyptology and Honorary Research... more...